Training courses
The operational unit and the Sym'Previus network regularly organize training to facilitate the use of the software.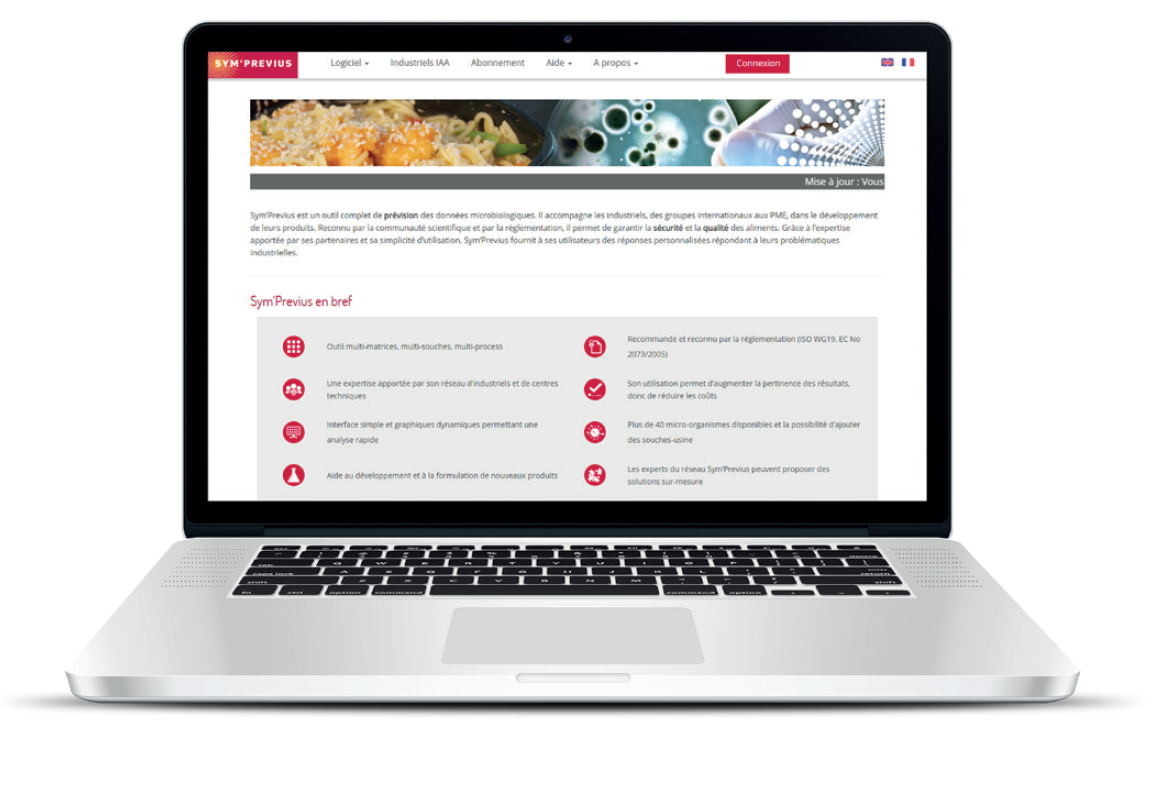 Inter-company training: the Sym'Previus software is presented as part of the training course "Using predictive microbiology in your HACCP approach" offered by ADRIA which takes place in Rennes (France) in June. For more information, please contact the ADRIA Training Department.
In-company training: personalized one-day in-company training can be organized on request. This training can also be given via Webex. For more information, contact symprevius@adria.tm.fr.

Demonstrations of Sym'Previus are also regularly offered during scientific conferences and business conventions.
Events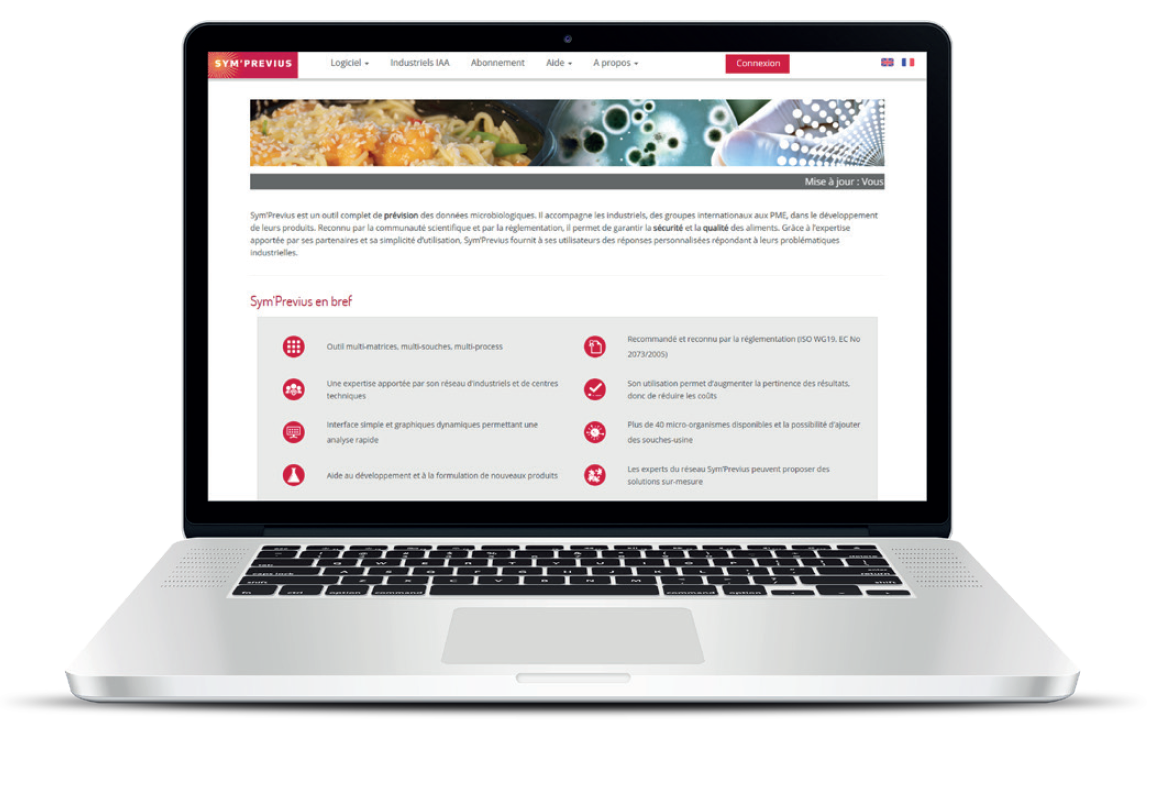 July 23, 2019 : demonstration of the Sym'Previus tool during the session "Predictive Microbiology and Risk Assessment Software Fair: Spotlight on Case Studies" at the IAFP 2019 Annual Meeting, Louisville, USA

September 17, 2019: demonstration of the Sym'Previus tool at the workshop "Towards an integrated predictive software map: practical examples of use of predictive microbiology software tools for food safety and quality" at the conference ICPMF11, Braganza, Portugal